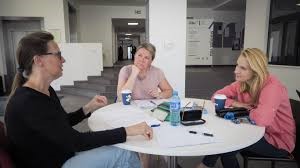 Information for committees and trustees of voluntary managed provision can be found on the Early Years Alliance website at https://www.eyalliance.org.uk
Roles and Responsibilities of Committee Members and Trustees - this highlights what your role is when you are elected onto a committee and how to fulfil your duties.
Committee Meetings - identifies the different types of meetings you will be attending & the function of these meetings
Marketing - looks at how important it is to promote your early years setting, especially with regard to new parents
Fundraising - highlights the importance of regular fund-raising and why you need to do this.
The Charity Commission - identifies your role in regards to being registered as a charitable provision and what you must do to ensure you are meeting your statutory responsibilities.
Safeguarding responsibilities - looks at your statutory responsibilities with regard to keeping children safe within the Early Years Foundation Stage and Ofsted
Staffing and Recruitment - highlights your statutory roles and responsibilites in employing and managing staff
Legal Structure - looks at the different types of governance for your early years setting and how you can change the structure of your setting to limit your liabilities
Weblinks
The Early Years Alliance is a leading early years membership organisation and one of the largest providers of quality childcare in England.

The Early Years Foundation Stage (EYFS) sets standards for the learning, development and care of children from birth to 5 years old.