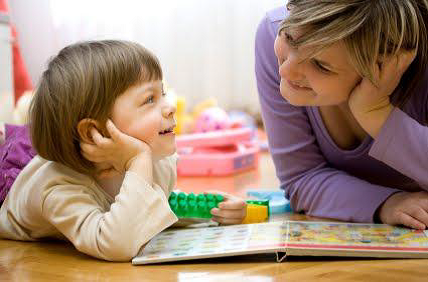 Information for registered providers (including childminders) and those wishing to become a registered provider.
This section contains information to support your practice as a registered provider including childminders.
There is also information for those who wish to become a registered provider.
Setting up a Childcare Business
Setting up as a childcare provider is the same as setting up any new business.   A good business plan will establish the sustainability and viability of any potential new provision.  Market research should be undertaken to establish if there is a demand for the new provision and what type of childcare provision is needed in the area.  Families' needs and demands should be considered as integral to the business model being considered.  
Statutory Framework for the Early Years Foundation Stage (EYFS)
Click here for a link to the Statutory Framework for the Early Years Foundation Stage (EYFS)
Early Education and Childcare Government Funding
As an Ofsted registered childcare provider, or as a childminder registered with a Childminder Agency (CMA), you can register to offer early education and childcare funded places for eligible two year old children and all three and four years old children.  For further information see the "Early Education Places, Funding and Entitlement" section.  To be set up as a funded provider, please contact Maddy Atkinson at Maddy.Atkinson@northyorks.gov.uk or the general email box eyft@northyorks.gov.uk
Headcount returns, census and provider portal
Once the childcare provision is fully registered and Ofsted has issued the registration certificate, there is a duty for childcare providers to engage with the Local Authority.  Providers are required to submit estimates for each term's government funding, complete a headcount of the number of children accessing government funded places each term, complete an annual census and update termly the provider portal.  Providers are expected to complete their sufficiency details on the sufficiency tab on the provider portal to ensure the Local Authority can meet its statutory duty to ensure there are sufficient childcare places within the authority.
Food Standards Agency
The following links take you to the information needed when operating as an early years provider regarding food safety/hygiene and allergies.
https://www.food.gov.uk/business-guidance/safer-food-better-business
http://allergytraining.food.gov.uk/english/
Ofsted
Ofsted is the regulatory body and offers guidance documents to ensure your practice meets the statutory requirements. 
https://www.gov.uk/government/organisations/ofsted
Ensure you keep going back to check this website for updates.
Sector Professional Bodies:
Continuing Professional Development (CPD)
To book on a NYCC training course you will need to register with North Yorkshire Education Services via the website https://nyeducationservices.co.uk
Safeguarding and Child Protection
The North Yorkshire Safeguarding Children's Board website provides up to date information, guidance and training to support your statutory duty to keep children safe.  You should also sign up for the NYSCB monthly e-bulletin http://www.safeguardingchildren.co.uk/professionals/nyscb-e-bulletin.
Please also refer to all other relevant sections relating to safeguarding on the CYPS website.
Useful Documents
EYFS Statutory Framework Toolkit for Providers