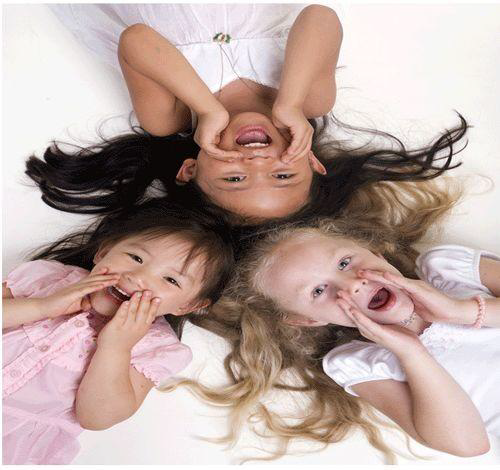 There is a legal duty to consult with children and to act upon their 'voice' in early years practice contained within many different pieces of legislation:
Article 12 of the United Nations Convention on the Rights of the Child, 1991, specifies that 'You have the right to give your opinion and for adults to listen and take it seriously '
The Children Act 2006 requires early years and childcare settings to promote anti-discriminatory practice within their work and requires all adults working with children to 'promote their needs with paramount importance'. 
The EYFS Statutory Framework (2017) sets the standards for the learning, development and care of young children from birth to 5.
The voice of the young child is central to key learning and development outcomes and to the Characteristics of Effective Learning. There are also links to British Values, democracy, diversity and equality.
The voice of the child is integral to assessment practice.  Children enjoy and can become very fluent in thinking about and assessing their own learning and development if this is well-supported.  They have a right to be listened-to and their views valued.  Very young children, children who speak English as an additional language and those with speech or other developmental delay or disability may not communicate verbally, but they are able to voice their interests, likes and dislikes through gesture, action, body language, signing or through drawings and paintings. 
The safeguarding and welfare requirements require practitioners to listen to children who may be trying to make disclosure to them.  Failure to listen to children is a recurrent finding in reviews of professional practice.  An Ofsted evaluation of 67 serious case reviews in 2011 identified that the voices of children and young people were not heard. 
The role of the Key Person is critical to effective practice in ensuring children under 5 can have their voice heard.
The OFSTED Self Evaluation Framework requires that registered providers delivering the EYFS should consider and regularly record how they create, maintain and improve their settings – which should include the views of children, along with staff and parents.
Young and Yorkshire 2014 – 17 gave "Our commitment to listen to and respond to the voice of children and young people in North Yorkshire. 
NYCC is committed to children and young people's engagement and participation in decision making.  Children and young people have a right to influence decisions which are made on their behalf and we will support them to do this".
 

Useful Documents
Listening to Children's Voice Audit
Practical ideas for teaching children about emotions