Early Home Learning Experiences
"What parents do is more important than who they are for children's early development. Home learning activities undertaken by parents are more important for children's intellectual and social development than parental occupation, education or income" (Sylva, K et al. Effective Preschool Education Report, 2004)
Learning happens in the home as part of a child's daily life.  Parents who engage in simple, natural and fun activities with their children will have a lasting impact on their children's development.  . We know from research that parents are the first and most enduring educators in their child's life, and the quality of the home learning environment continues to be a predictor of higher attainment at the age of 11. (Sammons et al, 2007).  Children are with their families for their whole learning journey and parents and carers know more about their children than anyone else.  Learning happens everywhere.
Evidence shows that home learning experiences help to:-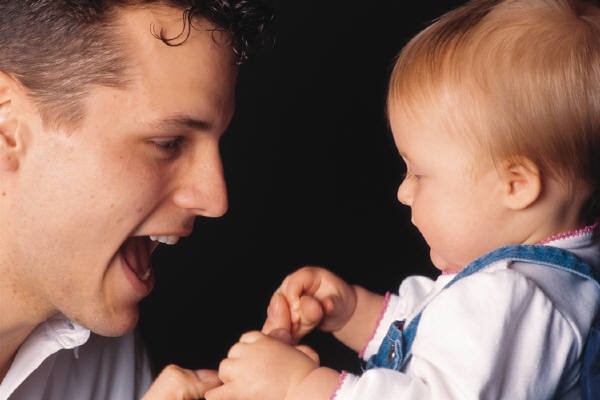 create and develop a long term love of learning which helps to improve educational outcomes

promote wider family learning through fun, play activities

provide a secure base from which parents and practitioners can support a child's learning journey from birth to the end of their early years

develop and improve the relationship between a parent and their child

encourage parents to continue their own learning journey
Practitioners working together with parents can help support the pace and quality of each individual child's learning and development in the home.  Parents working together with practitioners help their child achieve the best possible outcomes in their development and learning.
In The Early Years Inspection Handbook, "Meeting with Parents" - point 80, refers to "how well the provision works in partnership with parents to support children's learning and development and the promotion of their wellbeing." For a good judgement, "The key person system works effectively to engage parents, including those who may be more reluctant to contribute, in their children's learning.  Parents contribute to initial assessments of children's starting points on entry and they are kept well informed about their children's progress.  Parents are encouraged to support and share information about their children's learning and development at home." For Outstanding "Highly successful strategies engage parents, including those from different groups, in their children's learning, both in the setting and at home."
The Home Learning Experiences Toolkit is designed to help parents and practitioners understand what home learning is and how to create and support home learning for children.
Useful Documents
2. The Best Start at Home report
3. Provider influence on the early home learning environment
4. Early Home Learning Matters
4a. Children What to Expect When
5. Early Home Learning - Family and Parenting Institute
6. Pre-school and early home learning effects on A level outcomes
7. HAWWC Boys - Home Learning Environment
8. Working with families presentation
9. NY  EHL toolkit Five a Day for your children
10. NY  EHL toolkit Definitions
11. NY  Toolkit Confidence Quiz
12. EHL toolkit Parents' goals
13. Early Years Community Leaflet