SmartSolutions are the Trading Division of North Yorkshire County Council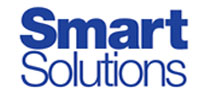 Founded in 2014 as a dedicated team to support and advise customers on a range of services. We offer over 30 services ranging from Facilities and Property Management, Professional Support Services and School Improvement, Learning and Curriculum Support along with a wide number and variety of training courses.
Our services are delivered by trusted experts and cover all of North Yorkshire and beyond - we have a team of Business support agents as well as Relationship Managers, who are here to advise and support customers from initial enquiry through to purchase and beyond.
Our offerings are tailored to your needs and requirements, but essentially, we offer a 'one stop shop' for all your 'back of house' requirements. Our services are credible and responsive which means that our key customers are able to focus on delivering the best experience for pupils, allowing them to achieve their true potential and career aspirations.
Why choose us
We are dedicated and passionate about our customers and their business - the flexible delivery of our services along with our various means of customer engagement ensures we provide true value supported by a team with the skills and knowledge to ensure your requirements are more than met.
SmartSolutions is in a unique position - we provide the 'safe hands' of the public sector twinned with the entrepreneurial spirit of the  private sector  - we are ideally placed to have a true understanding of the education market, and as the landscape changes, this ensures we are totally tuned into the varied requirements of our customers.
Contact Us
Our friendly team are just a phone call or email away. We are open between 08.30-17.00 Monday to Thursday and 08.30 to 16.30 on Friday
Email: smartsolutions@northyorks.gov.uk
Call: 01609 533222
Or write to us: SmartSolutions, County Hall, Racecourse Lane, Northallerton, DL7 8AD
Or you can contact us via our website on this page
Our website, SmartSolutions Online, provides comprehensive information on all of the services we offer and an opportunity to order services online and book training in one central location.
If you do not yet have an account to the site, please complete a Sign Up form and our friendly team will create an account for you.