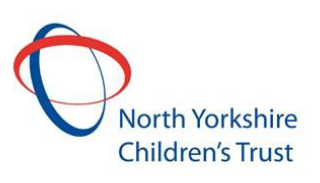 The Children's Trust Board currently meets on a quarterly basis. The meeting dates for 2017 are detailed below:
Meetings dates for 2017:
22 March 2017
14 June 2017
27 September 2017
6 December 2017
 [All meetings are to be held from 12.45pm for a 1.00pm start unless otherwise indicated].
Please click on the links below to access for papers from Children's Trust Board meetings.
Board papers - 2017
Meeting on 06 December 2017:
Board papers - 2017
Meeting on 22 March 2017 (cancelled)
Board papers - 2016
Previous agenda papers can be obtained by emailing marion.sadler@northyorks.gov.uk