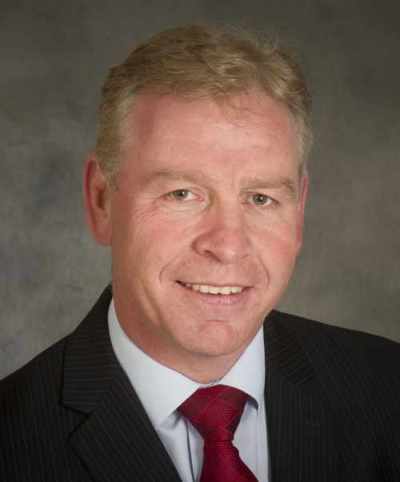 Chief Executive's Key Messages - 22nd June June 2018
On Saturday we had our Management Board challenge walk from Scarborough to Whitby along the 21-mile Cinder Track.  It was, in fact, so challenging for Management Board that only half turned up! It was interesting to note that some members of Management Board (Dave Bowe) even went to the lengths of booking a holiday once the date had been set to avoid the event. We were in the end led by our two fitness experts, Justine Brooksbank and Richard Webb, with myself and Stuart Carlton deciding we would try to follow in their wake.
It was great to be joined on the walk by about a dozen other people from the council. Even Tracey Beard travelled all the way over from Skipton with Amanda Bett from Craven College, staying overnight in Scarborough to do the walk. Even my wife came along for physical support as well as moral support. The walk started in interesting circumstances for myself in Scalby, when a member of the public had got to hear about the walk and was very determined to give her views to me on a particular pressing issue relating to a public right of way!
I am not someone who regularly goes out walking so it was with some considerable trepidation that we set out on our 21 miles, but I have to say that the company was fantastic, great conversation on route, good comradery and a nice stop at the Ravenscar tea rooms - which I would recommend to anybody. The pace was a little on the ferocious side, set by Tina, Emma and Sue, three HAS managers from Scarborough, who were quite determined to get to Whitby in record breaking time. The weather stayed fine for most of the day apart from the last 45 minutes when we were met outside Whitby with torrential rain, thunder and lightning of biblical proportions, which added to the sense of achievement of eventually safely landing in Whitby with sunshine, fish and chips, the occasional drunk harassing us in the street, and then finally the bus back to Scarborough. There were a few blisters and aches and pains between all of us who did it, but the general sense was that it had been a really good day.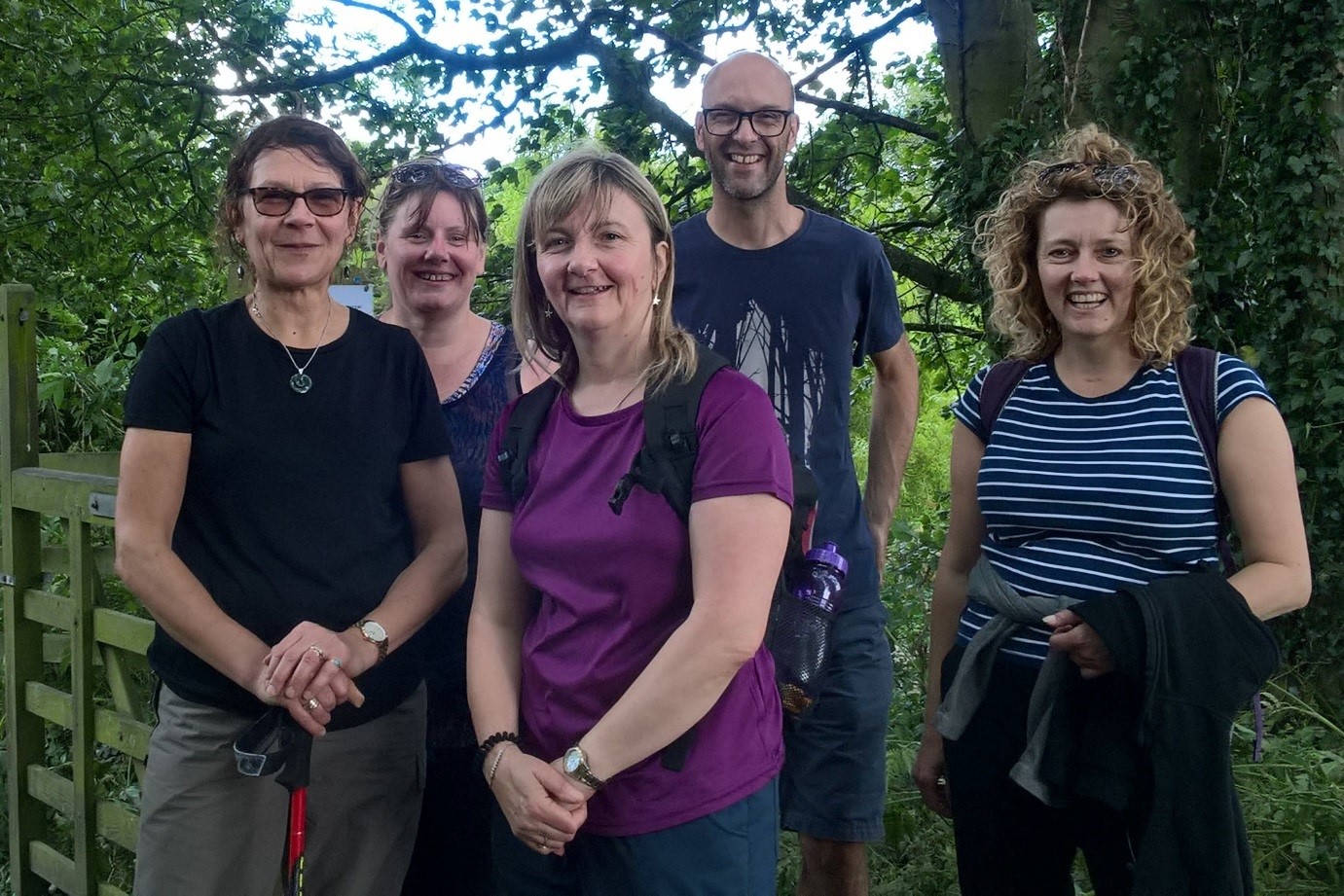 As well as walking I have been doing quite a lot of talking over the last couple of weeks.  I have been out to five events with somewhere in the region of 430 managers from across the county, updating them on a range of issues and talking to them about the next savings and transformation programme that we need to put in place as a council. Even I am almost sick of hearing the sound my own voice, let alone anyone else!
Since austerity has hit the country, and local government in particular, we have had two main transformation programmes to reshape the council and look at new ways of doing things differently and more efficiently to save money. The first of these was the One Council programme, which focused on creating a more efficient consolidated approach to our back office services, and more latterly we have been working through our 2020 North Yorkshire Transformation Programme. This programme has featured some large restructuring of services and the creation of efficiencies through a number of key themes, including commercialisation, stronger communities and modern council.
Transformation/savings programmes tend to have a currency of a few years when the main energy, ideas and focus of a programme is played out and we then need to refresh what we are trying to do. We are in that phase of refresh now, when we need to set a new direction, gather together some of the best ideas from the past, mix them with new ideas and innovation and set out our stall for how the council will move forward over the next period of time.
We need a new name for our next transformation programme, we have a working title of "Beyond 2020" but I am open to any ideas to improve it. We have a number of ideas of what will form the major part of the programme but this is open to be shaped, and for new suggestions and other ideas. Our aim is to work through the remainder of this calendar year and at the end of that time, in preparation for the County Council's budget meeting in February, to pull together a coherent programme that we will look to implement over the next three years.
The key features of the programme will be as follows –
BEST Review - this review will be for all services within the County Council. It will be a comprehensive approach to use the data that we have about our services to compare our performance across different teams within the council and outside of the council, against other local authorities, and crucially to look at the data we have relating to the cost of our services in comparison to others. The data will be used to challenge what we do, to look for best practice in other places and ultimately to identify a range of opportunities, where working differently we can reduce our effective costs of provision whilst maintaining good service levels.

Commissioning – we will have a workstream that will look at the effectiveness of commissioning (the buying of services). We will look at how we organise commissioning and the effectiveness of the outcomes that we achieve.

Local partnerships – we will review the operation of key partnerships and in particular look at the interface of those partnerships and where we know costs are generated that can be avoided.

Customer (including digital) – we will have a programme that will look at what further customer facing opportunities exist to increase the efficiency of our processes and our service delivery to customers by the greater use of digital technology. We will similarly look for opportunities internally, which will also include opportunities to automate existing business processes.

Focused reviews – there are a range of services that we have already identified where we will implement some immediate reviews. These are services that are significantly overspending budgets or have already identified performance issues within them.

Stronger communities – this is the continuation of one of the themes from our existing transformation programme. We will continue to look for opportunities of working with communities and volunteer groups to think innovatively about services and how we may achieve similar or better outcomes to those that we are achieving at the moment working alongside and with volunteers and community organisations.

Commercial – we will continue to look for opportunities to generate commercial income. We have already established the Brierley Group of companies and we will be looking to develop these further and to look for more and different opportunities.

Fees and charges – we will be reviewing the levels of fees and charges across the organisation to make sure that they are consistent and appropriate both for the customer but also to recover costs of service delivery.
The above areas/workstreams will be considered carefully to make sure that the areas identified will together ensure that the council works effectively, coherently and delivers high-quality services that the public expects from us for the coming years. It will be challenging work to pull all this together over the next six months. Many of you will be involved and, as stated earlier, your ideas and practical thinking to make this work will be greatly welcomed. Over the next few months I will talk more about each of these areas in more detail and when the ideas firm up in to a more developed programme I will, of course, share that with you.
Finally, in addition to all of the areas that we will look at, set out above, we will carry on making the case with government for the issues of North Yorkshire and how the current funding of local government needs to change in order to reflect more fairly the service needs and costs of delivering in a large rural area such as North Yorkshire. We are under no illusions that this will be a long and difficult discussion and indeed that was highlighted by this week's announcements around further funding for the health service without, at the same time, making clear announcements around the future funding for social care. The two issues should be thought of as part of the same system and it is a concern that one element attracts the interest of national politicians whilst the other, at the moment at least, is deferred to a later date.
So as you can see, there is a lot to think about at the moment. Perhaps there's nothing better in order to get things straight in your mind than a good long walk! 
Best wishes,
Richard
Chief Executive's Key Messages - 1st June 2018
North Yorkshire loses one of its best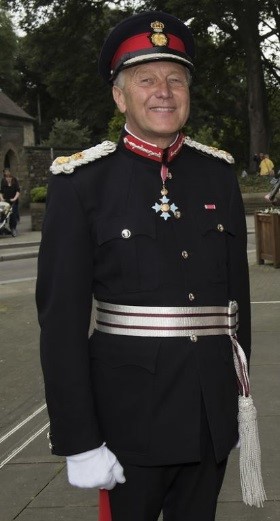 I am still shocked and in a state of disbelief at the loss of a good friend and a brilliant figure who played an enormous part across the County of North Yorkshire.  Barry Dodd lost his life in a helicopter crash at Aldborough near Boroughbridge on Wednesday afternoon and you may have seen some of the coverage on the TV in recent days.  Barry was a successful businessman; he was the owner of the GSM Group, which included a number of businesses based in Thirsk, York, Wales and the south of England as well as having bases and manufacturing sites around the world.  His main business was manufacturing interior lighting systems and other accessories for many of the major car companies across the world.
Barry was more than a businessman; much more. 
I remember him telling me a story about how he started his business life working at ICI and then branching out on his own after developing a way of printing beneath the surface layer of metal to have signed, instructions etc. which could not be scratched away.  He described to me how, in the early days of establishing his business, he received some much needed support from the public sector and how after his business had grown and become established he made a personal commitment to give back to the public sector at least one day a week and, latterly, he was giving considerably more than that of his time. 
I got to work more closely with Barry after I became chief executive of the County Council.  The Government had an initiative of establishing Local Enterprise Partnerships across the Country.  These LEP's were partnerships between local government and businesses across a geographical area to drive forward economic development and business growth.  Establishing such a partnership across North Yorkshire was not straight forward; our economic geography stretching between the major conurbations of Leeds, Bradford, Teesside and Hull is complicated and the business groups spread thinly across this geography.  I needed a chairman of the partnership and persuaded Barry to take the role.  One that he made his own and our partnership became very business-led with strong relationships between businesses and all councils.  The credibility of the partnership was strong from the very start with a range of progressive ideas as to how we could work with businesses, understanding their needs and providing help in innovative ways.  These ideas usually came from Barry, driven forward with enormous energy whilst at the same time giving individual support and guidance to a number of entrepreneurs and business owners across the County.  He soon became one of the leading chairmen of LEP's across the Country and had an amazing capacity to get to see ministers and key national figures to put forward North Yorkshire's case at every turn.  I firmly believe that there are many businesses in existence today, people in jobs and owners of successful businesses due to the efforts, ideas and inspiration of Barry Dodd.
In 2014 he became the Lord-Lieutenant for North Yorkshire, a role of which he was enormously proud and, once again, a role into which he put his enormous energy and ideas.  He was keen to modernise the Lieutenancy and to reach people in a way that this institution had not done in the past.  It wasn't just the different groups that Barry was so keen to see, it was the way that he engaged them.  He identified with what they were doing; he encouraged them in the good works that they were carrying out; he inspired the people that he met and if he could provide any useful advice or connect them to other people who would help them in what they were doing he would go out of his way to do so. He looked for every opportunity to add every piece of value to whatever he was doing at any time.
As well as working closely with Barry on the economic agenda through the LEP, the County Council hosts the Lord-Lieutenancy and I have a role as the Clerk to the Lord-Lieutenant, which if I am entirely honest is more usually discharged by Amanda Fry my extremely talented staff officer.  So, the County Council worked closely with Barry and supported him through many of the things that he tried to do - and he never forgot that.  He was always keen to help what we were trying to do.  I remember having many conversations with him about our own commercial operation that we have established through the Brierley Group and our seven commercial companies.  Barry provided me with invaluable advice about how best to move forward these businesses and, indeed, whenever there was a tricky problem that you wanted to bounce off somebody and to get another view he was always somebody I would seek out to do that with.  A brilliant man, a quiet and unassuming guy and a good friend to so many who still cannot quite believe that he has gone.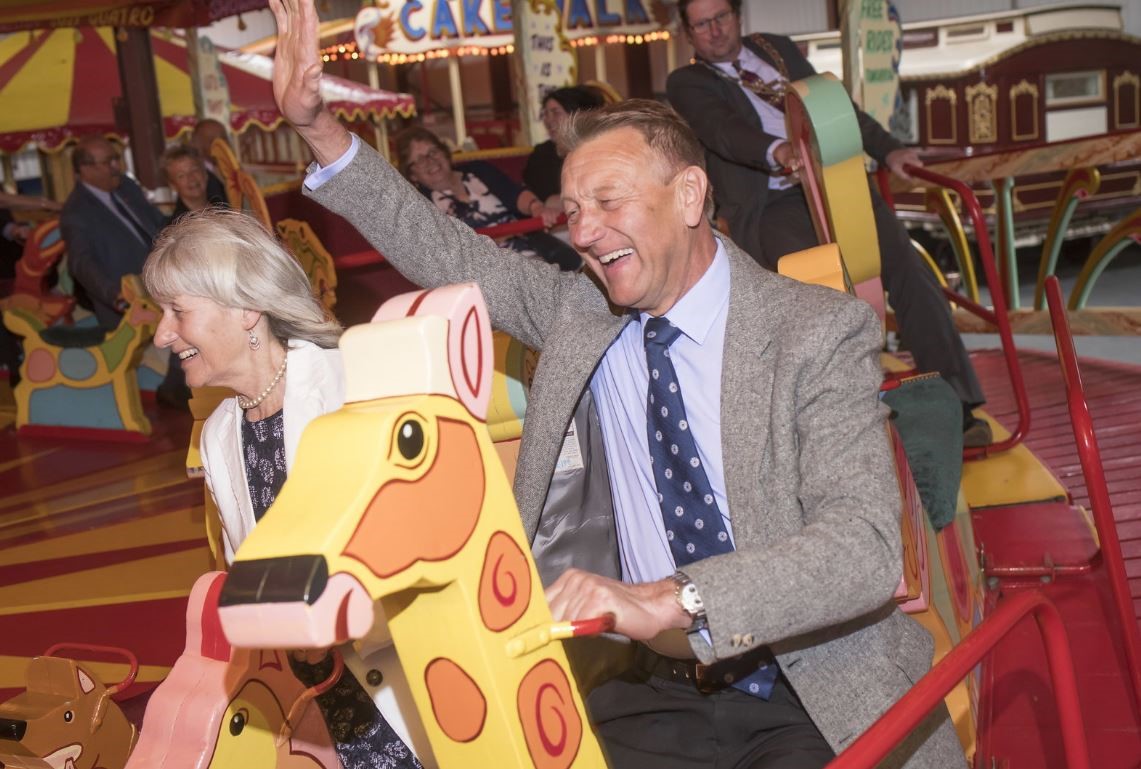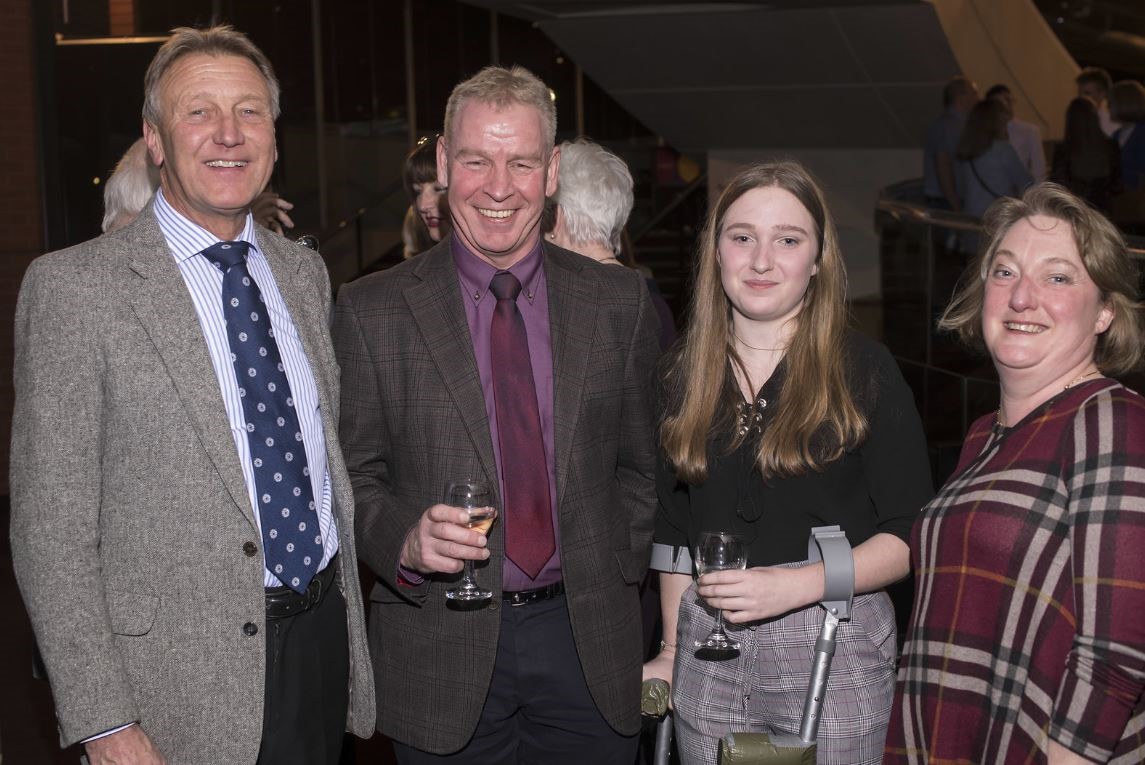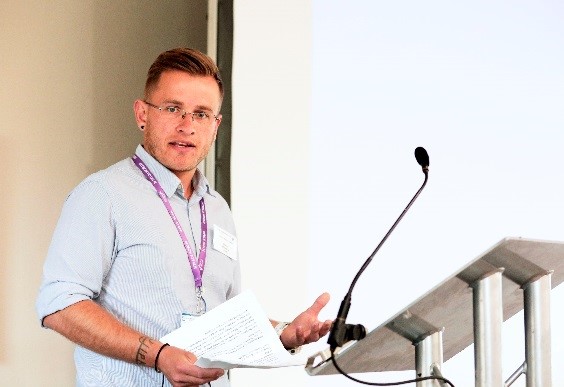 I only want to mention a couple of other things this week.  Firstly, the North Yorkshire Health and Wellbeing Board held an important event earlier this week on Mental Health.  It was a pleasure to attend and to help to demonstrate this Council's commitment to this important area of work which is so often overshadowed by all of the issues relating to physical health.  In particular I was very proud to see one of our own employees Gareth Atkinson from Technology and Change stand up in front of a large and intimidating audience and recount his problems with anxiety and how he has learnt to cope.  Gareth talked about the support he had received from colleagues and from the Council more generally but demonstrated the difficulty of accessing Mental Health Services in this County.  Well done, Gareth, you came across brilliantly.  We also heard from young people who had their own struggles with Mental Health and how young people's groups were being established to provide support for them.  But it remains the case that services in general across the County are still not good enough in terms of mental health despite all of the excellent work from many dedicated individuals and it was an important point for all agencies to re-state the importance of mental health services and to reaffirm a commitment to make sure that they improve in the coming years.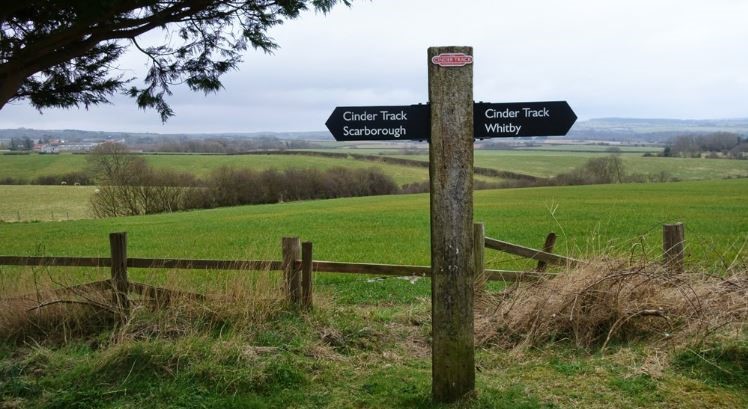 Finally, on a lighter note after many years of being harangued by some of the more energetic and fit members of management board, notably Justine Brooksbank and Richard Webb, I and my management board colleagues and I have decided that we will seize the opportunity and go for a team walk between Scarborough and Whitby on Saturday 16 June along the Cinder Track that is the disused railway line.  If anybody would wish to join us - and I can fully understand how you would have so many better things to do than walk with us - but if you were looking for something to do then read the attached.   The idea is that we will walk to Whitby, get the bus back into Scarborough.  We will stop off on the way and get something to eat and it is after all a most beautiful part of the world so anybody who fancies it will be very welcome.
Best wishes
Richard
Chief Executive's Key Messages - 23 March 2018
I write this after just finishing my last mandatory training course for the year. Health and Safety, I managed to pass, not perfect but I thought the assessment questions were quite tricky. It is that time of year when we do ask all of you to make sure you've completed your mandatory training and that you've been through an appraisal. It doesn't matter if you're chief executive, the same thing applies to me. I had my appraisal earlier today with the Leader of the Council. I am happy to report that there was no blood on the carpet! And it was a positive meeting. It was a good opportunity to review how the year had gone, the very many positives and also a couple of issues that we could have been sharper on. We have launched a new system to record appraisals this year and whilst this year is a bit of a transition with having to close down the previous appraisals, I hope that the future recording system is much more straightforward and easy for everyone to use. We have listened to a lot of staff feedback to improve the system so I hope that's going well.
It is also the time of year when we are thinking about the year ahead and what the key issues will be for us. One of the things where the County Council has always done well is to work with volunteers. More recently we have launched our Stronger Communities initiative to see how we can work in partnership with community groups and see how volunteering can enhance the work of the County Council – particularly at a time when, through austerity, our own resources are increasingly challenged. It is quite amazing that across all of our various activities we work with well over 5,000 volunteers which is an enormous additional resource to help deliver the important range of services that we do and which people rely on. All of this is great; could we do even more? This is a question that we need to consider across all of our services. It is not about picking off areas of work that the Council has traditionally done and handing them over to volunteers and community groups but to understand that our capacity is constrained by money and to think about how we can boost our capacity by working in partnership with others. I do mean partnership as well. Too many councils have just off-loaded things to community groups and that's not the way that I see it working. We will need to have an ongoing relationship with groups to provide expertise, support and, quite often, some funding in order to achieve some things we would struggle to deliver on our own. We have had many successes doing this and, indeed, we have been showcasing some of these joint community approaches. County Council Chairman, Helen Swiers, has been doing a great job throughout the year of visiting community groups and recognising the individual efforts of volunteers working alongside the County Council.  Please use this link: https://youtu.be/wC7EpfiNIcI  to watch a two minute video which showcases the work that Katie Peacock has been involved in in Craven. Katie is the founder of 'Exclusively Inclusive' and has been doing some fantastic work. 'Exclusively Inclusive' is a volunteer run friendship and activity group doing brilliant work to enable people with a disability to come together and to provide a really valuable community news service.
There are many people in the County Council doing equally important work with volunteers but I am interested in that question for all of our services; is there more that we can do that helps us to deliver the important objectives that we have as a council.
I have just come back from leading a Peer Review of Somerset County Council. As a County Council, Somerset has many strengths but also quite a few challenges, particularly relating to its budget. The purpose of a Peer Review is to identify and to acknowledge the strengths but to also point out where the Council could improve. There was a team of seven of us involved in the review and we were able to provide quite a bit of feedback as critical friends. These opportunities are always good occasions for learning. It helped to highlight to me the many strengths of our Council in terms of our strong delivery across the board but also our really strong grip on financial issues and how we deliver savings and plan for the future. All qualities that we will need to continue to display but I did come back from my trip to Somerset both with some ideas of the things that they are good at but also with a real positive reinforcement of how well we measure up against others working with some very similar challenges. 
Best wishes,
Richard
Key messages - week ending 2 March 2018
Message from Richard Flinton, Chief Executive
Firstly, let me update you in terms of the budget. In my last message I provided a link to the budget report that was going to the County Council which set out our future savings strategy as well as proposing a Council Tax rise of 4.99%. Before the budget meeting we had some welcome news in that that final position from Government on the grant that NYCC will receive next year was improved by around £3m. We would have used a similar sum to this to be drawn from reserves to help balance the books next year so the fact that we no longer need to do this is very helpful. I am quite sure that this improvement was achieved as a result of lobbying from our MPs and the fact that we have been working with them to provide information to help with their lobbying. Nevertheless, we still need to make £44m savings over the next three years. We have plans in place for £33m, leaving the need to fill the gap with further ideas. This is overall a good place to be and it was of little surprise that the budget was voted through with a very strong majority at the County Council meeting.
At the meeting there was concern expressed by Councillors in two main areas. Firstly, the fact that central Government was requiring Local Government to raise Council Tax by a relatively large amount given what has happen in the recent past. Secondly, there was some concern around some elements of our savings proposals in relation to raising more charges to pay for more transport for people with special educational needs and disabilities. This is a difficult thing to do, we accept, but it is generally in line with what is happening nationally and at least has the merit of helping to protect the services to be in place.
So the budget is set, we have plans that we know we need to deliver as well as the need to carry on thinking of good ideas to raise efficiencies and to save more money. I think we can be pretty sure this is going to continue to need to happen on a year by year basis for the foreseeable future. It is in fact the new norm for Local Government.
Over the next few months I will be working with my Management Board to look at how we need to refresh our transformation programme that we call 2020 North Yorkshire and how we can look at new ways of working and opportunities to fill the gap in our longer term financial position.
It is interesting to note that whilst we have set our budget and are able to report a strong financial position, albeit with the need to make more savings, there are councils such at Northamptonshire County Council who are in dire financial problems and have taken very drastic measures such as spending all non-urgent funding. This does demonstrate the enormous strain that Local Government is under and particularly that County Councils are facing given the major services that we provide that are facing very large increases in demand. Whether that be from children's services or in terms of an increasingly ageing population. So, whilst I don't wish any of these problems on anyone it does give us some comfort to know that we have a good position, particularly when compared to other areas.
Away from the budget, the last week has been dominated by the weather. Winter is definitely not letting up and the so-called "Beast from the East" has bitten in to North Yorkshire pretty hard. Quite a lot of national publicity has been focused on the County and our Comms Team has been dealing with all sorts of TV reporters wanting to come up to the County and see how we are battling through the blizzard conditions. Needless to say, we are using every opportunity to highlight how Local Government in North Yorkshire is going the extra mile to make sure that people still receive services in these difficult conditions. We have had some road closures and no doubt there may be some more to come before this spell of weather finishes but generally it has been amazing to see how relatively few road closures there have been, given the severity of the conditions. Our highways teams have worked tirelessly throughout the week supported by our farming contractors and it is very impressive to see them sweep in to action at times such as this. Equally, I know that we have had many of you making your way in to work or visiting people who need our services in some very difficult conditions and I am extremely grateful for the amazing commitment that many of you show at times like this to keep on delivering such important services.
Of course we have a fair degree of Yorkshire grit and resolve to rely on and it was interesting to see a series of interviews that the BBC ran from different parts of the Country - two of these interviews related to Southern counties with people from their highways services describing treacherous conditions and enormous difficulty in getting about when the back drop to the interviews seem to show a relatively light dusting of snow. In the same piece, Richard Marr, who is one of our Highways Area Managers, was interviewed with a blizzard whipping in to his face, against a backdrop of quite a few inches of snow describing how well everyone was coping and how well things were moving in North Yorkshire!
Whilst we are rightly proud of the way our staff face these difficult conditions, we very much do want to make sure that staff make sensible decisions and if they don't need to travel in conditions such as this that they don't. We have options of people using different offices if that is easier for them from a travelling point of view and we have also increased enormously our ability for people to work from home and it is exactly at times like this when we need to support people to do so. The other key message that we are very keen to get across is for all staff to think about people within their villages, towns and communities and whether there is anyone who it would be good to look in on and make sure that they are coping well themselves. The true North Yorkshire spirit is about making sure that we look after one another through these difficult times.
Best wishes,
Richard
National apprenticeships week – 5 March
This year's theme is 'Apprenticeships Work' and aims to showcase how apprenticeships work for individuals, employers, local communities and the wider economy. We will be promoting apprenticeships on our social media pages with further case studies from employees appointed to posts with apprenticeship training following last summer's recruitment campaign. Please help us to spread the word about our excellent apprenticeship opportunities by sharing and liking our posts. Find us on Facebook – www.facebook.com/nyccjobs
Find us on Twitter - @NYCCJobs
County Council agrees budget to address challenges ahead
North Yorkshire County Council members have agreed a package of budget measures to address the financial challenges ahead and to seek to protect frontline services. The budget package includes an increase in general council tax next year of 2.99% along with a 2% social care precept, making a total of 4.99%. This overall increase is equivalent to just under £5 a month for an average household. For more information read the press release: https://www.northyorks.gov.uk/news/article/council-agrees-budget-address-challenges-ahead
Youth voice conference
The second youth voice conference will take place at Pavilions of Harrogate on Friday 16 March – the conference is aimed at secondary schools and youth groups and is free to attend. Places must be booked in advance and are filling up fast! Please share with schools and anyone you think might be interested. Register for the event at Youth Voice Conference March 2018 or email VIP@northyorks.gov.uk.
Key messages - week ending 19 January 2018
Defibrillators
Most of us have heard about defibrillators, but do you know how they work, what they do or how they can help you? The importance is critical and can mean life or death. The amount of time before you start defibrillation can be crucial to full recovery. Defibrillators are an incredibly easy piece of equipment to use; they're designed to be used by any first responder – no matter what level of training they have – to make sure that anyone who suffers a cardiac arrest in a public place has the best chance of survival. For more information and where defibrillators are located across the county and UK: http://www.heartsafe.org.uk/AED-Locations
Childcare vouchers and 30hrs free childcare - you can claim both
Following a parliamentary debate in January, we can confirm that parents can now claim both childcare vouchers and the 30 hours of free childcare. However, as things stand, the government will close access to childcare vouchers to new parents from this April. This will also apply to existing users who change employer for any reason. If you are considering signing up for childcare vouchers, you have until 10 March 2018 to make sure your order can be processed in time for the March payroll cut off. Further information can be found on the Everybody Benefits site via www.everybodybenefits.org.uk and click on the childcare voucher icon.
Advice for poultry keepers.
On 18th January 2018 an avian influenza prevention zone was declared in England. Compliance with the rules of the prevention zone is a legal requirement. The aim is to enhance biosecurity and reduce the risk of an outbreak of avian influenza in captive birds. All poultry and captive bird keepers should read the following webpage for more information, even if you have just a few birds in a backyard flock, https://www.gov.uk/guidance/avian-influenza-bird-flu.
Key messages - week ending 12 January 2018
Message from the chief executive -
New Year resolutions
 The time for making New Year resolutions has come and gone and some of us are now in a period of breaking them!  My new exercise regime is already something of a flop and dry January has been downsized to dry last two weeks in January! However, my work related New Year's resolution was to try even harder to get out and visit as many different offices and workplaces as I can.  Invitations are always welcome, so if you would like me to come along and meet the team and chat about the issues that you are facing then please let me know.  Not inviting me doesn't mean to say that I won't come anyway!   I hope everybody was able to have a happy and relaxing Christmas.  My Christmas was a very low key family affair and all the better for that.  I am also aware that many of our colleagues were working over Christmas providing a wide range of services or at least being on call.  I am extremely grateful for everybody who did work through the festive period. 
One of those teams who will have been at least applying their minds to work would be our finance team.  We received, just before Christmas, our draft budget settlement and there is a lot of activity taking place to put that into a budget report and to brief Councillors on the implications and the options that face us. 
The budget settlement didn't contain much by way of Christmas cheer, it was pretty much as expected so there was no extra money for all of the increased pressure that we are facing for both Adult and Children's Social Care.  The only surprise there was, was a temporary raising of the council tax cap to enable councils to levy a higher level of council tax locally. Council tax has become quite complex.  Council tax at the moment comes in two forms, the main council tax which has been traditionally capped at 1.99% and what is called a social care precept, which for a very limited number of years, i.e. this year and next year, we are able to levy at 2%.  The change that was announced was that for a limited period of two years we have the ability to raise the main council tax level from 1.99% to 2.99%.  The Government has explained that the reason for this increased flexibility is the increase in inflation and wage levels that is currently affecting local government as well as other parts of the economy.  Whether to take this additional 1% flexibility and therefore what level of overall council tax to set, would be in the first instance, a matter for the Council's Executive to take a decision about. It will then need to be confirmed or amended at the meeting of the full County Council which is due to consider the Council budget on 21 February.   The upshot of the draft Government Grant Settlement is that our financial position will once again be squeezed and difficult choices will need to be made, not just on council tax, but on further savings that we need to achieve.  I will talk about the budget position more over the next weeks as we prepare for these various budget setting meetings.
One of the factors that clearly needs taking to account are views from the public.  We provide a number of ways for people in North Yorkshire to engage with us, through County Councillors, our website and indeed on 23 January we will be having a live webchat on the County Council's budget and priorities where anybody is very welcome to ask a question or to make a point about how we should spend our funding in the future. 
Away from the budget the New Year provided me with an early opportunity to go and visit the new Allerton Park Waste Recovery Centre. This is a public and private partnership between the County Council and a company called Amey Cespa to develop a new waste facility to divert the municipal waste that is collected in North Yorkshire and York away from landfill.  It is a fascinating site with three main elements.  The first part is a massive sorting plant that screens the waste through all sorts of spinning drums, sieves and vibrating conveyor belts to separate out waste that can be recycled such as paper, plastics and glass and also to separate out organic waste which then goes into an anaerobic digester to decompose food waste and other similar material to produce gas which in turn produces electricity. All of the remaining waste goes into an incineration process, the outcome of which is once again to produce electricity.  Landfilling waste is becoming increasingly unviable and causes environmental problems, and the new plant is a major step forward.  Waste has been in the news a lot recently, particularly around plastics and certainly plastic that go to this plant will be either recycled or used to produce electricity and no longer a risk to the land or sea.  Clearly, the more we can recycle the better.
Here's a link to an interesting video describing how the plant will operate: https://vimeo.com/235238044/2786aea465
At the moment the plant is completing its test stage and in a few months time should be fully operational.  If anybody is interested in visiting the plant it is currently building a visitors centre and it will be open to the public to look and see what happens to your waste once you have thrown it in your bin. 
Head of Democratic Services
Josie O'Dowd has left the County Council at the beginning of this year to seek new adventures and we wish her well for the future. The replacement arrangements are now in place in that Daniel Harry will take over her responsibilities as well as his existing role of Scrutiny Team Leader. Therefore if any Member or Officer wants to speak to the Head of Democratic Services, they can contact Daniel directly and Josie's phone has been diverted to him in any event. We welcome Daniel to his new joint role.
Make Care Matter
The Make Care Matter carer recruitment campaign was launched in 2017 and throughout this month, Make Care Matter will be promoted again. This will be particularly in and around Harrogate where the challenge is greater and there are currently circa 40 vacant roles.  There are also other opportunities across North Yorkshire.  If you know someone who would be interested in working in adult social care, please share the Make Care Matter website, www.makecarematter.co.uk where they can find out more and apply for a role online.