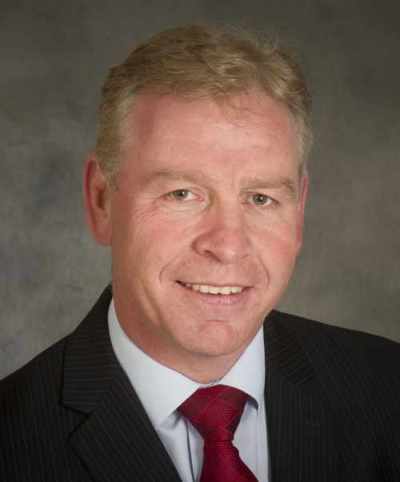 Chief Executive's Key Messages - 22 March 2019
No such thing as only
On Wednesday of this week I had the great pleasure of hosting one of our Long Service Award ceremonies with the Chairman of the County Council, Cllr Robert Windass. As ever, a great event with 25 colleagues receiving their long service awards, along with partners, friends and colleagues. On these occasions I like to ask people to talk a little about their time at the County Council - you hear some great stories, enormous diversity and a real sense of how the Council has changed from decades ago to how we work now. So, on Wednesday we were going round the room sharing stories and experiences and I came to one lady, who very quietly said "It's OK I'm only a caretaker". There was an immediate murmur around the room and everyone agreed that there is no such thing as being 'only' a caretaker – these are important roles that help schools to function. The lady was Chris Morley, who is caretaker at Goathland Primary School and has done that job for over 40 years. She was at the event with her husband, John, and told a fantastic story of her work at the school; how connected she is to the children and to the community, going well beyond the caretaker role and being a crucial member of the school team. Her husband, John, described how he and his seven brothers and sisters attended the school and how his mother had previously been the school caretaker, again for many years. He described how she would walk from their home 1.5 miles across fields at 6am, 5pm and 10pm, just to make sure the large coke stove was kept burning to heat the school. So, Chris, you are definitely not 'only' the caretaker; you are a key part of that school with some brilliant stories of its history.
Along with Chris, another star of the Long Service Awards was Ian Morris, pictured centre, who was picking up an award for working over 50 years for the County Council! He got quite an ovation for reaching his half century. Ian, a very modest man and about to retire in a few months, worked for the Council when it was North Riding, coming straight from school to work as a clerk in the registry and deeds office. However, he spent most of his time with the Council in property services working on the maintenance, refurbishment and building of schools. He describes how he loved his job, which took him all over the county, meeting great people with interesting challenges and driving around the beautiful countryside of North Yorkshire. He has even put his knowledge about buildings to good use by designing and building his own house in Bedale, an upside down house inspired by Swedish design! Ian, you deserve a very long and happy retirement.
 
Tuesday this week was an opportunity to celebrate others across the Council. It was World Social Work Day, celebrating the contribution that social workers make around the world. Social workers are a group of people that we can too often take for granted or are on the wrong side of newspaper headlines. We are blessed in North Yorkshire with amazing people doing fantastic jobs, both in adults and children's social work. Thank you to you all for what you do and there are a few pictures below of some of our teams enjoying the day.
Review of the National Autism Strategy
In April 2014, the government published 'Think Autism', a strategy for meeting the needs of adults with autism in England. The strategy supports the Autism Act 2009. This year the Department of Health and Social Care, working with the Department for Education, will review the strategy and extend it to cover children as well as adults. To help them do this, they want to hear about people's experiences of care and support. For more information and to access the survey visit their website: https://consultations.dh.gov.uk/autism/2e4ae18d/
UK Armed Forces veteran ID card
The Ministry of Defence is launching a new veterans' ID card. The cards allow veterans to verify their service, helping them to access support and services where needed to the NHS, their local authority, and charities. Read the intranet article for further information visit: www.veterans-uk.info
Trophies on tour
Our communities that are to host the Tour de Yorkshire cycle race this year have had a chance to sample a taste of what's to come when the official men's and women's trophies went on tour. The trophies visited Selby, Bedale and Scarborough.
We're a Foster Friendly Employer
Foster carers play an invaluable role in caring for some of the most vulnerable children in our community. At NYCC we recognise the importance of foster carers and believe it is important as an employer to remove any barriers for working foster carers, as it should be possible in most cases to combine fostering with other work. Being a supportive and flexible employer will enable foster carers to balance their work and caring responsibilities wherever possible. We are extremely proud that we have now joined the growing number of local authorities to become a Foster Friendly Employer.
World Social Work day
World Social Work Day was celebrated around the world on 19 March 2019. Social workers worldwide will stand together to celebrate their profession and raise awareness of the contributions social workers make in their communities.