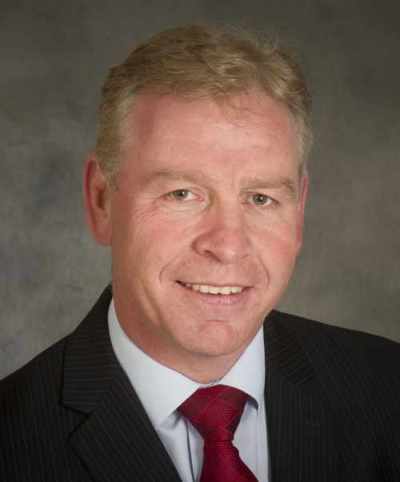 Chief Executive's Key Messages - 4 March 2019
The World's Gone Mad
I'm convinced the world has gone mad. I've just seen somebody sunbathing in February! Two weeks of sun, with many people in my part of North Yorkshire still sniffling and coughing with flu and colds! It's also been a mad, busy, few weeks at work. Brexit mania is slowly growing in the world of councils, with weekly conference calls, planning meetings and Government returns to be completed. In addition to all that, we passed the important milestone of agreeing the county council's budget at Full Council on Wed 20 February. The main contentious issue was around a new approach to the funding of Pupil Referral Services, which will lead to a reduction of funding for individual units with more funding targeted at preventing exclusions and an overall saving to contribute to the council's financial challenges. After some heated debate, the proposal went through. These are difficult decisions to be made, but if we don't take action to change things we will just get the same outcomes, which are far too many pupils being excluded and our budget provision in these areas being overwhelmed. It was interesting to note that, whilst there was a lot of focus on the council trying to save money in this area, there was very little reporting that in the same budget the council allocated just short of £12million to Special Education Needs (SEN) to help deal with the huge budget pressures that we are facing in this area.
So whilst we had a positive of a budget in place, we had something of a setback in another area when the Secretary of State for Local Government wrote to leaders across Yorkshire saying that the proposals for a "One Yorkshire" devolution model did not fit the Government's criteria. There is huge value in the brand of Yorkshire and we really believed that this was an opportunity to take control at a Yorkshire level of decisions and funding that would be otherwise in the hand of London-based politicians. Today (1 March) leaders from across Yorkshire are meeting with the Secretary of State to understand his reasoning and where we go from here.
On other fronts, there have been some important meetings with health colleagues to consider some of the challenges that exist to provide services from two of our small rural district hospitals at Scarborough and Northallerton. The Trust that runs these hospitals and the CCGs that pay for the services face some real challenges in terms of the ability to recruit doctors and consultants to key posts and to provide comprehensive services in a rural/coastal setting. I am confident that everybody wants to work together to ensure that these hospitals are sustainable, safe and able to provide the best range of services possible, but this will involve quite a degree of innovation and "out the box" thinking to do that. It was therefore really important this week to pull together a new System Leadership Executive where all of the key Chief Executives across North Yorkshire and York working on health and social care can come together for us all to collectively work on this type of agenda and how we can take the pressure off our acute services by more innovative and integrated working in communities.
So it's been busy, but the weather has been great, the days are getting longer and there is a bit more opportunity for us all to get out and enjoy it. As a management board we have planned our next team walk! We are going to do the Farndale "Daffodil Walk" in Ryedale on Saturday 6 April and once again, anyone is very welcome to join us. More details to follow!
We want to hear your cycling stories!
In the run up to the Tour de Yorkshire and the UCI Road World Championships, we want to celebrate the story of cycling in our county. Have you, your family or friends been inspired to get on your bikes? Are you a lycra-clad, superfit racer, or someone who enjoys a leisurely Sunday afternoon ride? Please share your stories by emailing some brief details to communications@northyorks.gov.uk.
Cycle to Work window is now open
Whatever your cycling experience, you can now apply to get your tax-free bike and/or accessories up to the value of £1500 until 31st March. Use the link on www.everybodybenefits.org.uk to submit your application and get fit this spring.
New and improved features for award winning community directory
North Yorkshire Connect is helping to build self-reliance in communities, supporting customers to access information about community and voluntary organisations online. Since it launched in late 2017 customer feedback has prompted several improvements, with an updated version of the site going live last week. The new search tool will make it far easier for customers to find what they need from the 5,630 services and organisations listed. A fresh look and feel and new functionality for adding listings, both internal and external, are also welcome additions. For more information and find out how you can get involved visit: www.northyorkshireconnect.org.uk.