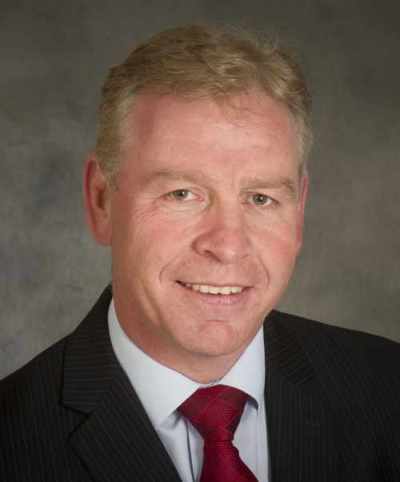 Chief Executive's Key Messages - 26 October 2018
Every year we conduct some type of survey with staff to see how people are feeling about our organisation. Every other year we have quite a major survey with 50 or so questions, the next of these is due to take place next year.  This year we had what we call a pulse survey with only 10 questions which pick up on a few key areas and also one or two topical issues that the council is trying to deal with at the moment.
It was a little disappointing that we were down on the number of overall responses. The response rate was 30%, this is down quite a bit on previous surveys but still marginally above the normal rate of response you get on this type of large organisational survey. It would be great if next year we had a response rate over 50%.
Overall the results were really positive. All of the questions that were comparable with the previous pulse survey in 2016 improved, with some really important issues such as:
69% of people feeling valued and recognised for the work they do;  

75% saying that they are treated with fairness and respect;

74% saying they are encouraged to think innovatively;

83% having the opportunity to contribute views and ideas; and

the percentage of staff that say they would recommend the County Council as a great place to work was 65%, which was an increase from 57% in 2016.
As ever the survey tells us things that we should learn from and a couple of points that I would pick up on are that only 56% of people strongly agreed or agreed that new ways of working through the modern council initiative are working effectively in their team. There was quite a lot of people sitting on the fence with this question and only a smaller number of negatives, but nevertheless we need to look at how we increase the amount of positive endorsement around new ways of working. We also asked about the new Individual Performance Management/appraisal system that we have in place and once again it was a little low with 42% of people positively agreeing or strongly agreeing that it was working well. Again, quite a lot of people sitting on the fence and a few negative in terms of that answer. The new system was only introduced relatively recently, in April, and I hope that we can build on constructive feedback to improve it further.
So overall, really positive and this is particularly in the context of many very large staff restructures that are taking place, difficult budget decisions having to be made and the overall climate of austerity.
Talking of austerity, we did have the announcement by the Prime Minister at Conservative Party Conference that austerity is at an end. Well, I think I'll wait and see! We have the budget next week and that will be a much more substantial test of how the government is looking to fund public services as we move through the next few years. The planning assumptions that we are making as we start to draw up next year's budget is that - certainly in the near term for local government - austerity will continue. My hope is that Government listens and understands the points that are being made by this Council, and many others, around the pressures that we are facing in particular in adult social care and in children's services particularly in areas such as Special Educational Needs. A few weeks ago I wrote to all of our MPs on this subject and it's been pleasing to see that many have followed up the issues with Government Ministers. We will hear about the budget next week and then the next key date for us will be sometime in early December when we receive notification of the draft financial settlement for the Council from Government. A lot of work is taking place at the moment planning for different scenarios and trying to project what we need to do to maintain our position over the next three years.
But getting back to staff engagement, I had the particular pleasure of catching up with an old colleague of mine from my trading standards days, Trevor Ford. Trevor has just got his 40 years' service in with North Yorkshire County Council within trading standards. I was particularly keen to celebrate the moment with Trevor because he was responsible for training me many years ago when I joined the Council as a trainee trading standards officer. So I see Trevor as having a large part of the responsibility for where I am in the organisation! We were able to swap a few stories of the good old days - checking up on some dubious traders, trying to work out how to test all sorts of bizarre weighing equipment and going round shops carrying Trevor's bags! Trevor is looking to retire at the end of March and will be greatly missed by all of his colleagues including me. He is the type of absolutely dedicated stalwart public servant that the Council is built upon.
Our first ever care leavers conference
Dozens of care leavers in the county, as well as the people who support them, gathered this week for the first ever leavers conference. The event took place at the University of York during National Care Leavers Week. For more information read the press release: https://www.northyorks.gov.uk/news/article/north-yorkshire-pushes-ahead-opportunities-care-leavers
Libraries are providing free access to the world's best academic papers from leading publishers
Anyone can now access many of the world's best academic papers from leading publishers who have made their journal content available for free. Over 15million academic articles are available to view through North Yorkshire's Libraries. Subjects include art, architecture, business, engineering, history, languages, politics, philosophy, mathematics and the sciences. You can view article abstracts from home, and can  download the full version by visiting your local library.