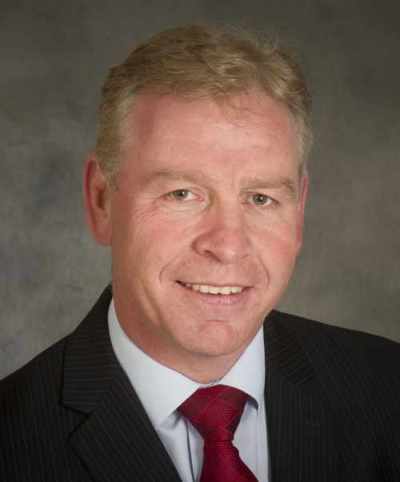 Key messages - week ending 12 January 2018
Message from the chief executive -
New Year resolutions
 The time for making New Year resolutions has come and gone and some of us are now in a period of breaking them!  My new exercise regime is already something of a flop and dry January has been downsized to dry last two weeks in January! However, my work related New Year's resolution was to try even harder to get out and visit as many different offices and workplaces as I can.  Invitations are always welcome, so if you would like me to come along and meet the team and chat about the issues that you are facing then please let me know.  Not inviting me doesn't mean to say that I won't come anyway!   I hope everybody was able to have a happy and relaxing Christmas.  My Christmas was a very low key family affair and all the better for that.  I am also aware that many of our colleagues were working over Christmas providing a wide range of services or at least being on call.  I am extremely grateful for everybody who did work through the festive period. 
One of those teams who will have been at least applying their minds to work would be our finance team.  We received, just before Christmas, our draft budget settlement and there is a lot of activity taking place to put that into a budget report and to brief Councillors on the implications and the options that face us. 
The budget settlement didn't contain much by way of Christmas cheer, it was pretty much as expected so there was no extra money for all of the increased pressure that we are facing for both Adult and Children's Social Care.  The only surprise there was, was a temporary raising of the council tax cap to enable councils to levy a higher level of council tax locally. Council tax has become quite complex.  Council tax at the moment comes in two forms, the main council tax which has been traditionally capped at 1.99% and what is called a social care precept, which for a very limited number of years, i.e. this year and next year, we are able to levy at 2%.  The change that was announced was that for a limited period of two years we have the ability to raise the main council tax level from 1.99% to 2.99%.  The Government has explained that the reason for this increased flexibility is the increase in inflation and wage levels that is currently affecting local government as well as other parts of the economy.  Whether to take this additional 1% flexibility and therefore what level of overall council tax to set, would be in the first instance, a matter for the Council's Executive to take a decision about. It will then need to be confirmed or amended at the meeting of the full County Council which is due to consider the Council budget on 21 February.   The upshot of the draft Government Grant Settlement is that our financial position will once again be squeezed and difficult choices will need to be made, not just on council tax, but on further savings that we need to achieve.  I will talk about the budget position more over the next weeks as we prepare for these various budget setting meetings.
One of the factors that clearly needs taking to account are views from the public.  We provide a number of ways for people in North Yorkshire to engage with us, through County Councillors, our website and indeed on 23 January we will be having a live webchat on the County Council's budget and priorities where anybody is very welcome to ask a question or to make a point about how we should spend our funding in the future. 
Away from the budget the New Year provided me with an early opportunity to go and visit the new Allerton Park Waste Recovery Centre. This is a public and private partnership between the County Council and a company called Amey Cespa to develop a new waste facility to divert the municipal waste that is collected in North Yorkshire and York away from landfill.  It is a fascinating site with three main elements.  The first part is a massive sorting plant that screens the waste through all sorts of spinning drums, sieves and vibrating conveyor belts to separate out waste that can be recycled such as paper, plastics and glass and also to separate out organic waste which then goes into an anaerobic digester to decompose food waste and other similar material to produce gas which in turn produces electricity. All of the remaining waste goes into an incineration process, the outcome of which is once again to produce electricity.  Landfilling waste is becoming increasingly unviable and causes environmental problems, and the new plant is a major step forward.  Waste has been in the news a lot recently, particularly around plastics and certainly plastic that go to this plant will be either recycled or used to produce electricity and no longer a risk to the land or sea.  Clearly, the more we can recycle the better.
Here's a link to an interesting video describing how the plant will operate: https://vimeo.com/235238044/2786aea465
At the moment the plant is completing its test stage and in a few months time should be fully operational.  If anybody is interested in visiting the plant it is currently building a visitors centre and it will be open to the public to look and see what happens to your waste once you have thrown it in your bin. 
Head of Democratic Services
Josie O'Dowd has left the County Council at the beginning of this year to seek new adventures and we wish her well for the future. The replacement arrangements are now in place in that Daniel Harry will take over her responsibilities as well as his existing role of Scrutiny Team Leader. Therefore if any Member or Officer wants to speak to the Head of Democratic Services, they can contact Daniel directly and Josie's phone has been diverted to him in any event. We welcome Daniel to his new joint role.
Make Care Matter
The Make Care Matter carer recruitment campaign was launched in 2017 and throughout this month, Make Care Matter will be promoted again. This will be particularly in and around Harrogate where the challenge is greater and there are currently circa 40 vacant roles.  There are also other opportunities across North Yorkshire.  If you know someone who would be interested in working in adult social care, please share the Make Care Matter website, www.makecarematter.co.uk where they can find out more and apply for a role online.